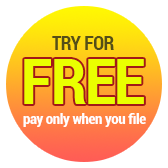 Universal Truckload: Overview
The service offerings of the four businesses remain unchanged. Universal Truckload, Inc. will honor all customer obligations and contracts existing prior to the merger of these businesses. The name Universal Truckload, Inc. better reflects our evolution as a leading truckload carrier and who we are today as an organization. We believe the organizational change will allow us to serve our customers more efficiently. You will continue to see the same Universal logo that we unveiled in 2013. We are dedicated to providing you the quality service that you have come to expect from us and making this transition as seamless as possible.
As one of the strongest truckload carriers in the nation Universal Truckload has the ability to provide transportation services for our customers, agents, and owner operators. Our services encompass Flatbed, Van, Over Dimensional, Oilfield, Reefer and Logistic solutions throughout the United States, Canada, and Mexico. There are no limits when it comes to providing transportation solutions to fit you and or your customer's needs. Our stability and experience within the industry has been proven with our continued growth, year after year.
With strategically located offices across the nation, our network of experienced agents and professional owner operators, Universal Truckload is able to continually provide prompt, dependable service. Use our expertise to enhance your transportation needs and make them as seamless as possible.